Transitions. Transitions. Transitions.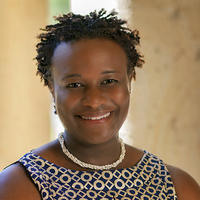 The feel of change – new beginnings and chapter closures – is in the air. The last year has entailed much for the Berkeley GSE, including a large-scale move to our new home on Berkeley Way. For the first time in decades, nearly all of us are together on the same floor in a new building furnished with contemporary, colorful, ergonomic furniture; loads of natural sunlight; picturesque views; and importantly some semblance of seismic protection. We won't have to worry about earthquakes buckling our building as much now! Please feel free to stop by and visit us in our new building.
We also celebrate a number of accomplishments, new additions, and milestone completions in the GSE family. First, we welcome three new faculty members: Associate Professor Thomas Philip, an expert on digital literacy and learning sciences, who will lead the GSE's teacher education program – which recently received a makeover and new name, Berkeley Educators for Equity and Excellence (BE3); Assistant Professor Tolani Britton, an economist of education who conducts large-scale quantitative analyses of the impact of various social and educational policy changes on higher education; and Assistant Professor Travis Bristol, an expert on educational policy and the diversification of the national teacher workforce.
We applaud two of our PhD students, Michael Singh and Virginia J. Flood, who received highly competitive, prestigious Spencer Foundation/National Academy of Education doctoral dissertation fellowships for the 2018-19 academic year.
Last but certainly not least, we salute former Dean and Professor P. David Pearson, a literacy scholar who has retired. David served as GSE Dean for nine years and will continue as a Professor of the Graduate School.
In this era of "newness," I eagerly anticipate more revitalization of the GSE's intellectual culture with additional new programming and courses. Continually, the faculty, staff and I aim to enhance the student experience. Thankfully, in the spirit of staying competitive with our peer institutions, we were able to offer four-year funding packages to all of our incoming cohort of doctoral students this past year. With the continued support of our generous alumni and donors, we will continue this practice, in addition to the strategic advancement of our public mission and commitment to continuous educational improvement around nation and globe through deep connections of research and practice.
We have accomplished much, and I am truly grateful for the dedication of the wonderful faculty, staff, and students. Collectively, we continue to conceive, plan, and fulfill a vision and vibrant movement toward a stronger, bolder, and more integrated GSE. Onward, we go!
Prudence L. Carter
Dean, Graduate School of Education
gsedean@berkeley.edu
(A version of this Dean's Message appeared in the 2018 edition of the Berkeley Educator.)