When we dedicate ourselves to educational research and practice, many of us aspire for the next generation's significant progress in well-being and a desire for a deeper evolution of humanity. We might not only envision a better future characterized by social, economic, cultural, and technological advances but also a stronger connection to each other across social backgrounds and communities.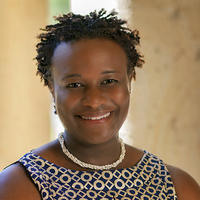 Science, technology, engineering, arts, and math (STEAM) comprise disciplines that affect numerous facets of our lives. The need for continuous advancement in artificial intelligence, the precision of big data analyses in medicine and social science, and growth in green technology to staunch the rapid rise of global warming and climate change, to name a few, demands talent and critical skills. Projections now forecast that by 2020 in California, we will have a shortage of 1.1 million college degree-holders needed to power its workforce. If we are not forward thinking and rest on our laurels, this potential shortage will impact competitive industries, including many STEAM-related fields that propel California's and our nation's growth.
A disproportionate percentage of those with extremely limited access to the best education in these areas hail from socioeconomic backgrounds already underrepresented in STEAM, especially low-income African American, Latina/o/x, and Native American youth, in addition to female students across social backgrounds. A limited engagement of under-represented youth pursuing post-secondary education in STEAM fields will not only perpetuate inequitable gender and racial-ethnic gaps in critical professions but also social and economic inequality. Opportunity gaps breed achievement disparities that drive attainment gaps.
At the UC Berkeley Graduate School of Education (GSE), we take the future and the preparation of all members of the next generation for innovation, creativity and change on earth quite seriously. Many of our faculty and students commit themselves to the eradication of educational inequality, which is both a symptom and a driver of economic and social divides. All students deserve a robust educational foundation and the chance to develop the critical skills needed to navigate college and professional workforces.
In summer 2019, we hosted our first cohort of 45 high school sophomores as part of the NAF Future Ready Scholars Program. The students spent three weeks living on campus engaged in science, technology, engineering and math classes taught by the Lawrence Hall of Science, while also learning leadership and community collaboration skills from young leaders at the Oakland-based SMASH. 
We started the 2019-20 academic year with four new hires aimed at complementing both our MA/PhD program and professional programs, and creating more linkages between the two via research practice partnerships: Professors Chunyan Yang and Tesha Sengupta-Irving; Coordinator Sarah Rebecca Altschul (MUSE '03); and Director Moonhawk Kim.
I am grateful not only to my colleagues and our students but also to GSE alumni and friends who support our mission financially. Thank you!
Onward, together!
Prudence L. Carter
E.H. and Mary E. Pardee Professor
Dean, Graduate School of Education
gsedean@berkeley.edu
(A version of this Dean's Message appeared in the 2019 edition of the Berkeley Educator.)