Dear GSE Community,
I am writing to let you know that I will be stepping down as Dean of the Graduate School of Education at the end of my current term (June 30, 2021).
I have been contemplating this transition over the past several months with an abundance of reflection and consideration for the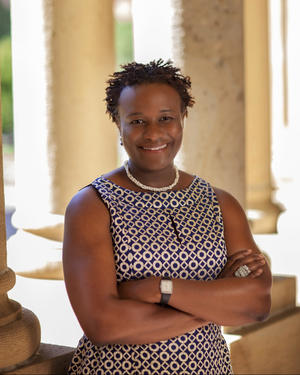 GSE. I have sought the advice and counsel of some of the brightest, kindest, most generous minds I know. What I came to realize was that I have multiple callings for the contributions that I aim to make in education research, practice and policy. In my opinion, any good leader should be sufficiently self-aware of when the time has come to move on so that new energy and vision may emerge.
I believe that the GSE is now in a place where it can more readily and critically focus on new directions for its fiscal development and growth. Most definitely, the school is positioned soundly to welcome a future leader with exemplary entrepreneurial skills and focus.
I consider myself the consummate life-long learner, as many of us in education do, and my journey as the GSE's Dean has truly been an incredible growing and learning experience. I have enjoyed helping the GSE carve out a path for its future.
If you recall, I was appointed Dean when three key events were happening simultaneously for the GSE: planning for the move to Berkeley Way West; crafting and implementing programmatic changes as required by the academic review; and financial belt-tightening across all campus units.
In collaboration with other GSE leaders, I have worked to set in place important systems and structures to allow my successor to hit the ground running.
We have successfully recruited a number of dynamic junior faculty; expanded our teacher education program; reimagined our education leadership program; and secured several significant grants and gifts for research and fellowship support. Additionally, after 56 years in Tolman Hall, we moved into the Berkeley Way West building, a new academic home that offers us a more modern open space and reflects our commitment to creating strong and deeper connections to our work, each other, and the community.
In my remaining 15 months as Dean, I am committed to staying the course because there are several key initiatives that are in the works. Among our ongoing efforts, I will continue working with the School of Public Health; the School of Social Welfare; and the Department of Psychology, to build a strong early childhood and learning development initiative on campus, as well as a master's level program to train the next generation of researchers, practitioners, and policymakers in this area.
We have made progress in cultivating cross-disciplinary partnerships with various STEM divisions at Berkeley to amplify the critical nature of educational research and practice to the development of data sciences and artificial intelligence. Those will continue to grow stronger.
I am also committed to our research-practice-partnership (RPP) with the Oakland Unified School District and other local districts, and will work to anchor this relationship across the multiple academic units and Berkeley faculty already connected to the RPP.
And lastly, though certainly not least, the Campaign for Berkeley launched on Feb. 29, 2020. The GSE's campaign priorities include funding for graduate student fellowships, new faculty positions, and research. Our work has never been more important and I hope you will consider joining us in strengthening the GSE and the future of public education.
I am extremely grateful to the fabulous staff, in addition to the stellar GSE faculty and students, who share their hearts, souls, and minds daily with the school. Collectively, we will continue to give our best over the next year and beyond.
Starting July 1, 2021, I will take a one-year sabbatical, and then return to teaching, advising and research full-time at Berkeley.
Meantime, I look forward to moving onward, together.
Warmly,
Prudence