GSE Colloquium at UC Berkeley 2019-20
The Graduate School of Education is proud to present speakers from all areas of education, in conversation with a community that is passionate, diverse, and multidisciplinary. This space is intended to spark dialog across the field, communicate insights, foster connections, and stimulate collaboration.
We begin with about ten minutes for refreshments and touching base with one another. Come for the snacks, stay for the ideas, as our speakers share research findings, perspectives, insights, and innovations.
These talks are free and open to the public, and please note that these events may be recorded. 
We look forward to seeing you there!
Spring 2020 Speakers
Feb. 3, 2020
Dean Linda M. Burton, Berkeley
Racialization, Colorism, and Stalled Upward Mobility Among Low-Income Rural Families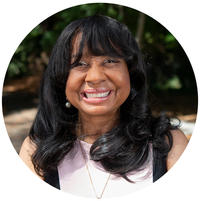 In this presentation I tell the story about how 30 years of conducting ethnographic studies of intimate unions and childbearing in low-income rural and small town communities led me to serendipitously explore the racialization, colorism, and upward mobility experiences of rural families.
I draw on longitudinal data from ethnographies of poor families residing in Pennsylvania to demonstrate how racialization, colorism, and upward mobility are intricately linked through child-bearing and romantic unions and several coalescent social forces including: economic restructuring; the decline of patriarchy; increasing race and class inequality; and the in-migration of racial/ethnic minorities to largely White rural communities. I discuss how, for example, some African American teenage girls who are deeply embedded in these communities engage in early interracial childbearing with the hope of producing a child with a local "color advantage."
I also describe the role of serial interracial multiple partner fertility in creating "racial pecking orders" among young African American and White mothers. Both strategies ultimately stall the upward mobility of families involved in these practices across generations. I conclude with a discussion of the implications of this research for the educational end games of rural families in racially isolated rural communities.
About the speaker. Linda M. Burton is Dean and Professor of the School of Social Welfare at the University of California, Berkeley. She most recently served as the Director of the Center for Child and Family Policy, Dean of Social Sciences, and Interim Director of the International Comparative Studies Program at Duke University.
She is co-editor of The Oxford Handbook of the Social Science of Poverty and Black Boys and Men in African American Families and serves on the Editorial Board of the Sociology of Race and Ethnicity and the William T. Grant Faculty Scholars Advisory Board. She was recently a member of the Committee on the Science of Research on Families for the Institute of Medicine, the Advisory Board of the National Center for Marriage and Family Research, the Board of Directors for the Family Process Institute, and the Board of Directors for the Council on Contemporary Families.
In 2013 she was inducted into the Sociological Research Association and served as President of the Association from 2017 to 2018. She is also a recipient of the Dean's Excellence Award in Mentoring, Duke University, the Distinguished Career Award for the Family Section of the American Sociological Association, the Alexis Wiley Award for Outstanding Research in Family Science, the Family Research Consortium IV Legacy Award, and the American Family Therapy Academy Award for Innovative Contributions to Family Research.
Dr. Burton directed the ethnographic component of Welfare, Children, and Families: A Three-City Study and is principal investigator of a multi-site team ethnographic study (Family Life Project) of poverty, family processes, and child development in six rural communities.
Her research integrates ethnographic and demographic approaches and examines the roles that inequality, poverty, trauma, and intergenerational family dynamics play in the intimate unions of low-income mothers and the accelerated the life course transitions of children, adolescents, and adults in urban and rural families.
March 2, 2020
Michal Kurlaender, Professor, UC Davis
Broad-Access Postsecondary Institutions and the Demography of Opportunity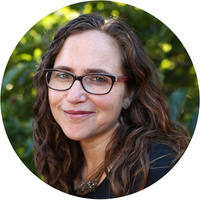 Despite widespread increases in college participation, college completion has not kept up and remains stagnant for some subgroups. Utilizing unique administrative data across California's broad-access postsecondary institutions, I explore key determinants to college success and their intersection with race and income. These include: income constraints, academic preparation, high school quality, postsecondary institutional characteristics, and major sorting (among others).
In addition, I describe results from a recent intervention to increase professor feedback at one large broad-access campus. The intervention consisted of several strategically-timed emails to students from the professor, indicating keys to success in the class, the professor's knowledge of the students' current standing in the course, a reminder of when the professor is available, and additional resources for students.
About the speaker. Michal Kurlaender is Professor of Education Policy at the University of California, Davis. Her research focuses on students' educational pathways, in particular K-12 and postsecondary alignment, and access to and success in college. Kurlaender works closely with all of California's public K-12 and higher education sectors. She serves as a co-director of PACE (Policy Analysis for California Education), and Lead Researcher at Wheelhouse: The Center for Community College Leadership and Research at UC Davis.
March 9, 2020
Johari Harris, Assistant Research Professor, University of Virginia
Educating for Democracy: Merging Developmental Science with Critical History for Social Justice
Educating for Democracy is a trans-disciplinary initiative focused on developing various resources to develop K-12 students' understandings of race and racial justice within the American context. We believe nuanced dialogue about complex issues affecting us all is crucial to the functioning of our democracy and the health of our citizenry. The resources merge two seemingly unrelated theoretical perspectives (social-cognitive domain theory & critical histories) to provide K-12 students with opportunities to engage in generative dialogue about race in America with the overarching goal of developing "justice-orientated" citizens. This talk will discuss the theoretical perspectives and development of resources, upcoming piloting of materials, and challenges with addressing race with K-12 classrooms.
About the speaker. Johari Harris graduated from Georgia State University in May 2018 with a doctorate in Educational Psychology. During her tenure at GSU, she was a College of Education and Human Development Doctoral Dean's Fellow and a Georgia State University Provost's Dissertation Fellow. Before entering graduate school, she taught in different schools domestically and abroad.The experiences showed her how impactful issues of culture and identity have on the education and positive youth development.
She examines how social identities, specifically race and gender, along with cultural values systems, like Afro-centric values, influence African American adolescents social-emotional competencies. Her research is grounded in intersectionality, developmental psychology, and social psychology theories. Her sequential, explanatory mixed method dissertation used an intersectional lens to examine if and how African American males' race, gender, and cultural orientations influenced their pro-social behaviors. She has developed and implemented culturally responsive curriculums focused on healthy relationships to African American middle school students. Additionally, she has conducted qualitative, quantitative, and mixed-method studies with African American and South African middle school and high school students.
Other speakers scheduled for spring 2020 include:
April 6 - postponed: Rashmita Mistry, Vice Chair, Undergraduate Education, UCLA
April 13: Mica Pollock, Professor, UC San Diego
April 27 - postponed: Daniel Morales-Doyle, Assistant Professor, University of Illinois at Chicago
Fall 2019 Speakers
Sept. 16, 2019
Harry Heft, Professor Emeritus, Denison University
Emergent Dynamic Structures in Everyday Life: Contexts for Situated Action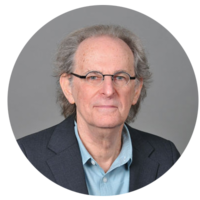 From the perspective of ecological psychology, perception–action processes are coupled to relational environmental structures at the level of affordances and dialogical exchanges. Less often realized is that they are also embedded within identifiable higher-order, dynamic, eco-psychological structures that emerge from joint action among individuals in the course of daily life. These dynamic, self-organizing structures stem from collective, normatively-constrained actions across individuals and carried out with the support of affordances. Such emergent dynamic structures (behavior settings) were first discovered through the extensive naturalistic, observational research of Roger Barker and colleagues in the 1950s.
More specifically, owing to shared intersubjective intentions among individuals as participants in some joint action, the degrees of freedom of their individual actions are normatively constrained, and, in the process, these constrained actions taken collectively and reciprocally give rise to the very higher-order eco-behavioral dynamic structures to which individual intentions are aligned and with reference to which they are constrained. As a result, places as behavior settings that afford particular socio-cultural possibilities for human daily life come into existence and are sustained over some duration. These places are among the valued eco-psychological resources in the life of a community. Within the standard educational sphere, they include classrooms, school assemblies, musical performances and practice, and sports events. If children are to function adaptively as social beings in the community where they develop and live day to day, they must (a) learn to identify through processes of perceptual learning those patterns of collective action that signify the particular behavior setting types in their community; and (b) learn how to function as participants in those various dynamic, self-regulating, higher-order structures to gain access to what they afford as well as to help sustain them.
About the speaker. Harry Heft Is Professor Emeritus at Denison University, a liberal arts college in Ohio. He is a Fellow in the American Psychological Association and the Association for Psychological Science, held the Henry Chisholm Chair in the Natural Sciences at Denison, and was recipient of the Charles Brickman Award for Teaching Excellence. He is author of the book Ecological psychology in context: James Gibson, Roger Barker, and the legacy of William James's radical empiricism (Lawrence Erlbaum Associates, 2001). He delivered the 2019 APA Russell Lecture (Div. 24), "Visual perception considered through the lens of art history: The retinal image as artifact and its vicissitudes." He has served as the Associate Editor of the journals Ecological Psychology, and the Journal of Environmental Psychology.
Recent publications include "Revisiting the discovery of the occluding edge and its implications for perception 40 years on" (in J. Wagman & J. Blau, eds.); "Perception as Information Detection: Reflections on Gibson's Ecological Approach to Visual Perception" (2019); Places: Widening the scope of an ecological approach to perception—action with an emphasis on child development (Ecological Psychology, 2018); "William James' psychology, radical empiricism, and field theory: Recent developments" (Philosophical Inquiries, 2017); and "Perceptual information of 'an entirely different order': The 'cultural environment' in The Senses Considered as Perceptual Systems" (Ecological Psychology, 2017).
Sept. 23, 2019
Maisha T. Winn, Chancellor's Leadership Professor, UC Davis
Illusions of Inclusion: Transforming Justice. Transforming Education.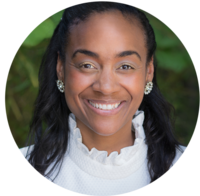 Winn builds on ideas introduced in her book, Justice on Both Sides: Transforming Education through Restorative Justice, in which she asserts that four pedagogical stances — History Matters; Race Matters; Justice Matters; and Language Matters — are essential for teaching and learning communities to engage in justice projects. In this talk, Winn argues for a fifth pedagogical stance, Futures Matter, as a lever to animate restorative and transformative justice work in schools.
About the speaker. Maisha T. Winn is the Chancellor's Leadership Professor and the Co-Founder and Faculty Director (with Torry Winn) of the Transformative Justice in Education (TJE) Center in the School of Education at the University of California, Davis. Professor Winn's program of research examines the ways in which teachers and/or adult allies for youth in schools and in out-of-school contexts practice "justice" in the teaching of literacy. Professor Winn was named an American Educational Research Association (AERA) Fellow (Spring 2016). In 2014, she received the William T. Grant Foundation Distinguished Fellowship and was named the AERA Early Career Award recipient in 2012. Professor Winn was awarded the Jeannette K. Watson Distinguished Visiting Professor in the Humanities at Syracuse University for the 2019-20 academic year.
Professor Winn is the author of several books, including Writing in Rhythm: Spoken Word Poetry in Urban Schools (published under her maiden name "Fisher"); Black Literate Lives: Historical and Contemporary Perspectives (published under maiden name "Fisher"); and Girl Time: Literacy, Justice, and the School-to-Prison Pipeline; and is the co-editor of Humanizing Research: Decolonizing Qualitative Research (with Django Paris). She has two new books, Justice on Both Sides: Transforming Education through Restorative Justice (Harvard Education Press); and Restorative Justice in the English Language Arts Classroom (with Hannah Graham and Rita Alfred on National Council of Teachers of English Principles in Practice Series).
She is also the author of numerous articles in peer-reviewed journals including Review of Research in Education; Anthropology and Education Quarterly; International Journal of Qualitative Studies in Education; Race, Ethnicity and Education; Research in the Teaching of English; Race and Social Problems; and Harvard Educational Review.
Sept. 30, 2019
Mitchell L. Stevens, Associate Professor, Stanford University
What's up with Elective Selection?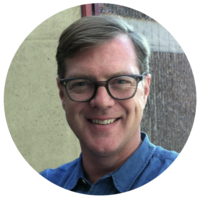 Students' freedom to choose majors and courses of study — elective selection — is a fundamental feature of undergraduate education in the United States. Researchers and policymakers take it for granted, and we shouldn't. Elective selection is intellectually and politically convenient, but also creates wicked management problems. It empowers students to forge their own academic programs but also produces concatenating choice and tradeoff dilemmas and opportunities for the reproduction of gender and ethno-racial stereotypes. It makes for uncanny combinations of knowledge and discovery but also places ultimate responsibility for timely academic progress with students, not schools. Drawing on current work of Stanford's Carta lab, I provide a synthetic rationale for why elective selection deserves an explicit social science and also an ethics.
About the speaker. Mitchell L. Stevens is Associate Professor and Faculty Chair of the Education Enterprise program at Stanford University. He studies educational decision making, the quantification of academic performance, and alternative educational forms. The author of award-winning studies of home education and selective admissions, his most recent books are Remaking College: The Changing Ecology of Higher Education, and Seeing the World: How US Universities Make Knowledge in a Global Era. With Martin Kurzweil, he co-convenes the project Responsible Use of Student Data in Higher Education. He has written scholarly articles for a variety of academic journals and editorials for the Chronicle of Higher Education, Inside Higher Education, and The New York Times.
Oct. 7, 2019
Natalia Kucirkova, Professor, University of Stavanger, Norway
Children's personalised books: a look back and a look ahead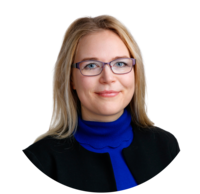 The increased availability of customisable technologies and broader socio-cultural and economic phenomena (e.g., increased urbanization, globalization and multiculturalism), have led to a heightened commercial interest in personalised products for young children. This talk focuses on personalized books and personalised digital reading. I will begin with an explanation of what is meant by digital personalisation in early childhood, with some examples of the resources and practices subsumed under this umbrella term. I will outline how digital personalization affects children's reading experience and how it impacts on children's learning. In particular, I will focus on the data from an ESRC-funded project on Children's Personalised Stories. I will discuss key themes from this study and how they relate to agency and subjectivity in children's reading on screen. I will conclude with attention to research methods, with participatory and community-based research highlighted as a promising methodological approach to personalisation.
About the speaker. Natalia Kucirkova is Professor of Early Childhood Education and Development at the University of Stavanger, Norway and Senior Research Fellow at the University College London, UK. Natalia's research concerns innovative ways of supporting children's book reading, digital literacy, and exploring the role of personalisation in the early years. She co-edits the Bloomsbury Book Series Children's Reading and Writing on Screen and the journal Literacy published by Wiley. Natalia's research takes place collaboratively across academia, commercial and third sectors. She has co-developed an award-winning MOOC "Childhood in the Digital Age;" an app for children's story-making "Our Story;" and professional development course for teachers "Children's Reading on Screen."
Oct. 14, 2019
Marjorie Harness Goodwin, Distinguished Research Professor, UCLA
Embodiment and Multisensorialty during Interactions of Teaching and Care within US Families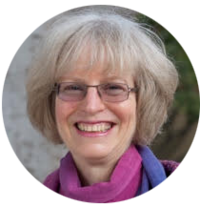 This presentation investigates multi-sensory embodied practices entailed during moments of enskillment and care. Learning how to look (C. Goodwin, 1994), how to read a text document, how to manipulate a tool, or how to recognize relevant "qualia" in objects of scrutiny is central to processes of enskillment (Ingold 2000). The first part of this presentation investigates the embodied work entailed in orchestrating teaching in activities such as baking cookies or shopping for fruit. I analyze the moment-to-moment work people deploy in arranging their bodies and the world around them in order to contingently accomplish their collaborative projects. I next turn to investigating how intimate, affiliative, co-operative haptic human sociality is accomplished through the intertwining of interacting bodies. I am concerned with how American children and parents, in a basic social institution, the family, make use of culturally appropriate tactile communication (including the hug, the kiss, and other intertwinings of the body) during moments of affectively rich supportive interchanges (Goffman 1971). By looking closely at embodied forms of experience in the world and the emergence of talk in interaction within them, we can begin to articulate the participation frameworks through which affectively rich intimate social relationships are established, maintained, and negotiated.
About the speaker. Marjorie Harness Goodwin is a Distinguished Research Professor of Anthropology at UCLA. She received her PhD in Anthropology in 1978 from the University of Pennsylvania, with Erving Goffman as her chair, and an honorary doctorate from Uppsala University in 2014. In 2018, she was awarded a Lifetime Achievement Award from the International Society of Conversation Analysis. Making use of videotaped interaction, her work combines close ethnographic study with forms of multimodal Conversation Analysis to study children's peer groups, workplace interaction, and the family. She is the author of He Said She Said: Talk as Social Organization among Black Children; The Hidden Life of Girls; and Embodied Family Choreography: Practices of Control, Care, and Mundane Creativity (with co-author Asta Cekaite). Her current interests include examination of the lived and embodied practices through which people establish, maintain, and negotiate intimate social relationships throughout the life span.
Oct. 21, 2019
Rucker C. Johnson, Chancellor's Professor of Public Policy, Berkeley
Children of the Dream

Inequality in schools leads to many of our most intractable social ills: the mass incarceration of young men of color, disparities in income, life expectancy and related public health metrics.
Children of the Dream argues for public education as the primary engine of upward mobility. Specifically, I examine the success of our three most significant equal-opportunity initiatives: 1) court-mandated integration efforts; 2) school finance reform; and 3) expansions of public pre-K investments. Usingnationally-representative data sets of children followed from birth to adulthood across multiple generations, matched with their access to quality schools, we show how these three policies had lasting benefits.
The above policies have never been tried in concert for extended periods of time. Extant efforts at solving our educational woes detach health from education and early education from K-12 schooling. Current policy designs are as divided as our segregated classrooms — and must be combatted just as vigorously. We must shift the paradigm from a singular approach chasing after illusory silver bullets to an integrated solution.
About the speaker: Rucker C. Johnson is the Chancellor's Professor of Public Policy at the University of California, Berkeley, and faculty research associate at the National Bureau of Economic Research. As a labor economist who specializes in the economics of education, Johnson's work considers the role of poverty and inequality in affecting life chances. His work include studies of the long-term effects of Head Start and school spending on student success, the societal consequences of incarceration, early-life origins of adult health disparities, and the intergenerational determinants of socioeconomic mobility.
Johnson is the author of Children of the Dream: Why School Integration Works. He was one of 35 scholars to receive the prestigious 2017 Andrew Carnegie Fellowship. His research has appeared in leading academic journals, featured in mainstream media outlets, and he has been invited to give policy briefings at the White House and on Capitol Hill. Johnson is committed to advance his scholarly agenda of fusing insights from multiple disciplinary perspectives to improve our understanding of the causes, consequences, and remedies of inequality in this country. Johnson earned his PhD in economics at the University of Michigan, and was a Robert Wood Johnson Health Policy Scholar. At Berkeley (2004-present), he teaches graduate and undergraduate courses in applied econometrics and topical courses in race, poverty & inequality.
Oct. 28, 2019
Tolani Britton, Assistant Professor, UC Berkeley
Measuring the Impact of Dual Enrollment on Postsecondary Outcomes in NYC Public Schools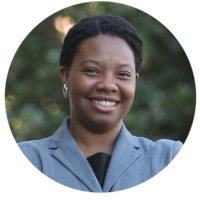 Research suggests that earning college credits in high school increases the likelihood of postsecondary progress and graduation. In this study, we measure the impact of dual enrollment in high school and college courses through the College Now (CN) program on college enrollment for students in New York City. We use a regression discontinuity design (RDD) that estimates the causal local average effect of the treatment — eligibility for dual enrollment in college classes while in high school — on college enrollment. We find that being eligible for CN leads to a 7% point increase in the likelihood of college enrollment and an 8.6% point increase in the likelihood of enrollment in a four-year college.
About the speaker. Tolani Britton uses quasi-experimental methods to explore the impact of policies on students' transition from secondary school to higher education, as well as access and retention in higher education. Recent work explores whether the disproportionate increase in incarceration of Black males for drug possessions and manufacture increased gaps in college enrollment rates by race and gender over two time periods- after the passage of the Anti-Drug Act from 1986-1993 and after the passage of the Violent Crime Control and Law Enforcement Act from 1995-2000.
Prior to earning her doctorate, Professor Britton worked as a high school math teacher and college counselor in New York City public schools and as a policy analyst for the Organization for Economic Cooperation and Development (OECD) in Paris, France. Her scholastic credentials include a Master of Arts in Economics from Tufts University, a Master of Arts in French Cultural Studies from Columbia University, and a Bachelor of Arts in both Economics and French Literature from Tufts University.
Nov. 4, 2019
Jesse Rothstein, Professor, Public Policy and Economics, UC Berkeley
Winners and Losers?: The Effect of Gaining and Losing Access to Selective Colleges on Education and Labor Market Outcomes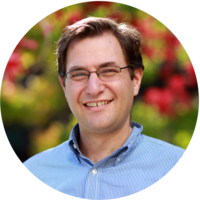 College admissions processes are fundamentally a question of tradeoffs: given capacity, admitting one student means rejecting another. Research to date has generally estimated average effects of college selectivity, and has been unable to distinguish between the gains to students gaining access and the losses to students losing access. We use the introduction of the Top Ten Percent Rule and administrative data from the state of Texas to estimate the effect of access to a selective college on student graduation and earnings outcomes. Notably, we separately estimate the effects for students who gain and lose access due to the policy. We find that students who gain access to the University of Texas at Austin see increases in college enrollment and graduation with some evidence of positive earnings gains 7-9 years after college. In contrast, students who lose access do not see declines in overall college enrollment, graduation, or earnings.
About the Speaker: Jesse Rothstein is professor of public policy and economics at the University of California, Berkeley, with affiliations in the Department of Economics and the Goldman School of Public Policy. He is also the director of the Institute for Research on Labor and Employment (IRLE); the co-director of the California Policy Lab; and the co-director of the Opportunity Lab. He previously served as Chief Economist at the U.S. Department of Labor and as Senior Economist with the Council of Economic Advisers, Executive Office of the President, both in the Obama Administration.
Rothstein's research focuses on education policy and on the labor market. His recent work includes studies of teacher quality, of school finance, of intergenerational economic mobility, and of the labor market during the Great Recession. His work has been published in leading journals in economics, public policy, education, and law. He testified as an expert witness regarding teacher evaluation in the Vergara v. California trial in 2014.
Rothstein received a PhD in economics and a Masters in Public Policy, both from the University of California, Berkeley, and an AB from Harvard. He is a member of the editorial boards of the American Economic Review; Industrial Relations; and the National Education Policy Center. He was named the John T. Dunlop Outstanding Scholar by the Labor and Employment Relations Association in 2011. He is a research associate of the National Bureau of Economic Research and a fellow of the National Education Policy Center, the CESifo Research Network; the IZA; and the Learning Policy Institute.
Nov. 18, 2019
Michael W. Apple, John Bascom Professor of Curriculum and Instruction and Educational Policy Studies, University of Wisconsin, Madison
Can Education Change Society?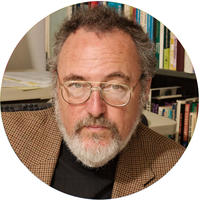 Education has been a key arena in the struggles for democracy in many nations, yet a key question continues to be raised about whether education can actually change society. I argue that this is a very limited question and can lead to cynicism and quiescence. Drawing on my analyses in Can Education Change Society? and The Struggle for Democracy in Education, I provide examples of the ways in which a number of policies and practices in education help demonstrate what we miss when we ask this question. In the process, I detail a range of tasks in which the critical scholar/activist in education should engage.
About the speaker. Michael W. Apple is the John Bascom Professor of Curriculum and Instruction and Educational Policy Studies at the University of Wisconsin, Madison. He also holds Distinguished Professor appointments at the University of Manchester and a number of other universities. A former elementary and secondary school teacher and past-president of a teachers union, he has worked with educational systems, governments, universities, unions, and activist and dissident groups throughout the world to democratize educational research, policy, and practice.
Professor Apple has written extensively on the politics of educational reform, on the relationship between culture and power, and on education for social justice. Among his most recent books are: Can Education Change Society?; The Struggle for Democracy in Education; and the new 4th edition of Ideology and Curriculum. His books and articles have won numerous awards and have been translated into many languages. Professor Apple has been selected as one of the fifty most important educational scholars in the 20th century. His books Ideology and Curriculum, and Official Knowledge, were also selected as two of the most significant books on education in the 20th century.
Nov. 25, 2019
Susan Singer, Director, National Science Foundation, Undergraduate Education
Leading Change in Higher Education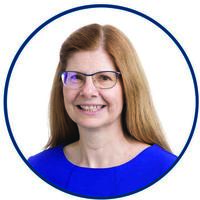 While research on undergraduate STEM education has yielded robust evidence on improving undergraduate science, technology, engineering, and mathematics (STEM) education, scaling evidence-based practice remains challenging. Research on how undergraduates learn and how to support and develop instructors in implementing evidence-based practices are now complemented with a growing body of work on implementation and assessment of strategies to support student development of intrapersonal and interpersonal skills employers value. Research analyses are moving on to graduate school learners, including a focus on mentoring.
Work on change strategies is in the earlier stages and work on developing change leaders at all levels is emerging. Developing change leaders is an imperative, across the arc of academic careers, informed by the body of research on change leadership. Changing the hearts and minds of senior leaders and empowering their leadership is key. They can facilitate inclusion of new faculty with fresh perspectives on teaching and research. Equally imperative is developing future and earlier career faculty to lead from within, through influence, building upon research on leading from the middle. We will not achieve our collective vision of excellent, inclusive teaching unless we also attend to developing change leaders.
The presentation will provide an overview of progress in building the knowledge base for holistic improvement of postsecondary STEM and the opportunities for developing change leaders and scaling change.
About the speaker. Susan Singer is director of the National Science Foundation's Division of Undergraduate Education (DUE). She is on leave from Carleton College. Singer, who earned her undergraduate, master's and Ph.D. degrees from Rensselaer Polytechnic Institute, arrived at Carleton in 1986. Her leadership positions at Carleton include a stint as director of Carleton's Perlman Learning and Teaching Center from 2000-03 and as co-director of the Carleton Interdisciplinary Science and Math Initiative from 2005-06. Additionally, she was the biology department chair from 1995-98.
A developmental biologist who also does research on learning in genomics, Singer is an American Association for the Advancement of Science (AAAS) Fellow and received both the American Society of Plant Biology teaching award and Botanical Society of America Charles Bessey teaching award. She was an NSF program officer in biology, and is a co-author of the report and an introductory biology text.
She serves on numerous boards, including the NSF EHR advisory committee, Biological Sciences Curriculum Study Board, and the Botanical Society board of directors; is a member-at-large for the AAAS Education Section; participates in the Minnesota Next Generation Science Standards team; and was a member of the National Academies' Board on Science Education. She has participated in six National Academies studies, including chairing the committees that authored America's Lab Report; Promising Practices in STEM Undergraduate Education and Discipline-based Education Research: Understanding and Improving Learning in Undergraduate Science and Engineering.
Dec. 2, 2019
Claudia von Vacano, Executive Director, D-Lab, UC Berkeley
Unifying deep learning with item response theory: interval measurement, annotator debiasing, efficiency, and explainability
Outcome phenomena are typically measured at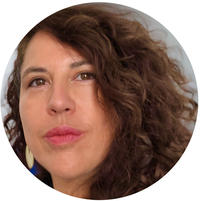 the binary level: a comment is toxic or not, an image has sexual content or it doesn't, a patient is healthy or deceased. But the real world is more complex: most target variables are inherently continuous, just as physical quantities such as temperature and weight can be measured on continuous scales. How can we achieve the same kind of meaningful, continuous scales for arbitrary outcomes?
We propose a method for measuring phenomena as continuous variables by unifying deep learning with the Constructing Measures approach to Rasch item response theory (IRT). The crux of our method is decomposing the target construct into multiple components measured as ordinal survey items, which are then transformed into a continuous measure of unprecedented quality. In particular, we estimate first-order labeler bias and eliminate its influence on the final construct, which renders obsolete the notion of inter-rater reliability as a quality metric. To our knowledge, this IRT bias adjustment has never before been implemented in machine learning, but it is critical for algorithmic fairness. We further estimate the response quality of each individual labeler, allowing responses from low-quality labelers to be removed.
Our IRT scaling procedure fits naturally into multi-task, weight-sharing deep learning architectures in which our theorized components of the target outcome are used as latent variables for the neural networks' internal representation learning. This approach improves sample efficiency and promotes generalizability. Built-in explainability is an inherent advantage of our method because the final numeric prediction can be directly explained by the predictions on the components.
We demonstrate our method on a new dataset of 50,000 online comments labeled to measure a spectrum from hate speech to counter-speech, and sourced from YouTube, Twitter, and Reddit. We evaluate Universal Sentence Encoders, RoBERTa, and XLNet as contextual representation models for the comment text, and benchmark our predictive accuracy against Google Jigsaw's Perspective API models.
About the speaker. Dr. Claudia von Vacano is the Executive Director of the D-Lab and the Digital Humanities at Berkeley, and is on the boards of the Social Science Matrix and Berkeley Center for New Media. She has worked in policy and educational administration since 2000, and at the UC Office of the President and UC Berkeley since 2008.
While working at various educational institutions, she managed multi-million dollar budgets and successfully implemented large-scale projects. She is also the lead online course developer of the SAGE Campus Introduction to Applied Data Science Methods for Social Scientists. Claudia has created a meta-organization at UC Berkeley: Data Science for Social Good. Under this rubric, she is leading an online hate speech research project with the support of the Anti-defamation League that employs machine learning. She is deeply committed and invested in supporting diversity in data science through a partnership with the Data Science Division and the Data Scholars program. The D-Lab is also working closely with the College Futures Foundation on college going patterns and career success. Career Pathways is an area that Claudia has worked on at the UC Office of the President and within the context of committee work investigating Next Generation opportunities for PhDs within and beyond academia. The Career Pathways work has been undertaken with the leadership of Dean Anthony J. Cascardi, Dean AnnaLee Saxenian, and Data Science Division Faculty Lead Cathryn Carson.
She received a Master's degree from Stanford University in Learning, Design, and Technology. Her doctorate is in Policy, Organizations, Measurement, and Evaluation from UC Berkeley. Her expertise is in organizational theory and behavior and in educational and language policy implementation. The Phi Beta Kappa Society, the Andrew W. Mellon Foundation, the Rockefeller Brothers Foundation, and the Thomas J. Watson Foundation, among others, have recognized her scholarly work and service contributions.