For the first time in its 38-year history, the GSE's Academic Talent Development Program (ATDP) will be exclusively online this summer, offering nearly all of its rigorous academic in-person courses as it has in previous years.
"Our staff has been working at breakneck speed and with such dedication so we can have a successful summer despite COVID-19," said ATDP Director Christine Gerchow '15 PhD, whose first day on the job was March 30 as strict shelter-in-place orders were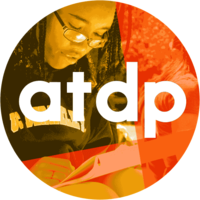 being imposed statewide.
"One thing I've been emphasizing: it's not regular distance learning, this is COVID distance learning. Many in our community will be teaching and learning under more stressful and uncertain circumstances," she said. "As many of us have heard over the last few weeks, it's important to give grace and provide as much support as possible."
The combination of Gerchow's expertise in child and adolescent development, and years as a juvenile hall psychologist, classroom teacher, and high school counselor, along with five summers as ATDP's secondary division counselor, are all being leveraged more than ever this year.
Within her first weeks at ATDP, Gerchow and her team assembled staff and teachers to determine how their summer courses could be offered online while also polling students and their families to explore what they wanted in their courses.
The result: teachers who are passionate about their academic discipline and ready to offer engaging and rigorous courses delivered via synchronous and asynchronous instruction. Some teachers have been with ATDP for 20+ years.
"It helps to have instructors who, on learning our program was going online, send emails saying things like, 'I am looking forward to teaching online because it forces me to think about the material in different ways, and to what extent the course content is helped or hindered in an online format.'
"We're still operating with our mission in mind, to provide young scholars with the chance to pursue their academic passions, to be challenged, to wonder, and maybe even fall in love with a subject matter," Gerchow said.
Gerchow herself has held ATDP in high regard ever since her years as a staff member in the secondary division.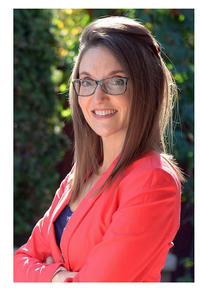 "I've always been drawn to ATDP because it is about talent development," she said, adding that students are accepted based on a variety of factors, not just a single grade or test score.
"In our program, we work to develop talent in a way that is inclusive and welcoming and to think of academic opportunity as a matter of choice, instead of a matter of chance," she said.
This year, ATDP's counselors will collaborate with instructors to monitor students for signs of stress, feelings of loss, disorientation, frustration, and anxiety that may be more acute due to the worldwide pandemic.
If shelter-in-place restrictions continue through the summer, by the time ATDP courses begin, students and teachers have been hunkered down at home and physically distant from friends and family for three to four months.
"Our staff has created a framework for our online courses that balances the desire for interactive, synchronous experiences with the need for instructors and students to take breaks from screen-time," Gerchow said.
ATDP's youngest scholars may find part of their lesson plan involves "get up and move" time, while older scholars will be provided with counseling support and resources related to stress management, sleep hygiene, and mindfulness.
The remote learning this summer may also open up possibilities for future summers or even the academic year.
"Who knows? Maybe we'll have students from Hawaii, or Wisconsin, or Chile, taking our Cognitive Neuroscience course or Advanced Creative writing. It's exciting to think about more students being able to take a deep dive into disciplines of their interest and to experience those disciplines with our instructors, because they are among the very best," she said.

About ATDP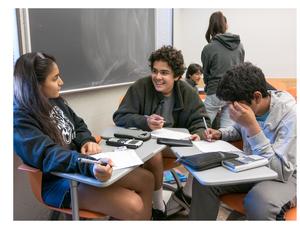 Founded in 1982, ATDP's mission is to enable all highly motivated and prepared students to pursue their academic passions through rigorous summer coursework in a community of like-minded peers. This is achieved by providing a summer program that: offers K-12 students an educational opportunity commensurate with their need to know, think, and express; helps students think and understand deeply; encourages students to rise rapidly through levels of study, seeking and meeting educational challenges as they grow; and promoting continued development of able young scholars toward a full educational and social life.
About Christine Gerchow
Christine Gerchow earned her PhD in School Psychology from the Graduate School of Education. Prior to her return to Berkeley, Christine served as a psychologist and Team Lead for Behavioral Health at Contra Costa County's John A. Davis Juvenile Hall.
Other positions she has held include lecturer in the Graduate School of Education; and ATDP's Secondary Division Counselor and Chair of the Social Sciences Department. She is credentialed as a teacher and school psychologist in California and is also licensed for the independent practice of psychology by the California Board of Psychology.
Her dissertation is titled, "Evaluating the Impact of Two Cognitive Behavioral Therapy Programs on Recidivism in Chronic Juvenile Offenders." Gerchow earned her bachelor's degree from Villanova University, where she served as student body president, and her master's from the University of Southern California, where she was awarded the Order of Areté.
A native of Mendham, N.J., Christine currently lives in the East Bay. Outside of her work at Berkeley, she provides consultation and psychological services for juvenile justice agencies and first-responders. In her spare time, Christine enjoys gardening, playing golf, and practicing and teaching yoga.