Throughout 2020, the GSE is joining campus in celebrating 150 Years of Women at Berkeley.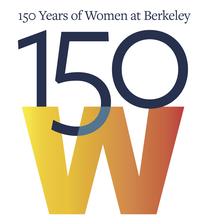 October 3, 2020, marks the 150th anniversary of the UC Regents' unanimous approval in 1870 of  a resolution by Regent Samuel F. Butterworth: "That young ladies be admitted into the University on equal terms in all respects with young men." The first women were admitted to the university in 1872, and by 1898, Millicent Washburn Shinn earned her PhD from the Department of Pedagogy (the precursor to what is now the Graduate School of Education). 
There are many other notable women who have come through the GSE, some of whom are listed below. If you know of others, please send an e-mail to gsenews@berkeley.edu.