NEWS RELEASE
For immediate release
Statewide Educational Leadership Center to be led by UC Berkeley with UCLA, UCOP Partnership
BERKELEY – The California Department of Education (CDE), the California Collaborative for Educational Excellence (CCEE), and the State Board of Education have announced combined funding of $13 million to UC Berkeley's Graduate School of Education to serve two key roles for the 21st Century California School Leadership Academy (21CSLA) program – the statewide center and Regional Academy.
The 21CSLA program, as authorized by SB75, reignites the state's effort to support and improve the skills of school leaders at multiple levels – from teacher leaders through system leaders – at Title II districts as they work toward improving campus culture and climate, creating more equitable learning environments, and ultimately boosting student success. The professional development opportunities are provided at no cost  to eligible schools and districts. 
The 21CSLA statewide center ($8.56 million) will be located at the UC Berkeley Graduate School of Education's Principal Leadership Institute (PLI), the flagship leadership program, with a sister office at the UCLA Graduate School of Education and Information Studies' Center X. Additional support will come from the California Subject Matter Project (CSMP) at the UC Office of the President (UCOP).
"I am thrilled that UC will be involved in leading the 21CSLA statewide center initiative in service to California's educator leaders and that we will have this opportunity to contribute to the state's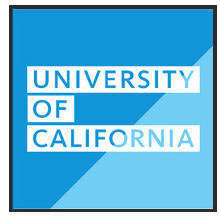 investment in quality school administrators," said Yvette Gullatt, Vice Provost for Diversity and Engagement and Interim Vice President for Student Affairs at the UC Office of the President.
"The combined expertise of some of UC's signature educator programs – PLI, UCLA's Center X, and the CSMP – are squarely aligned with our mission of teaching, research and service and with our commitment to an educational system in which all students can learn and thrive. This effort has never been more important as teachers, schools, students and families throughout the state will need intensified supports and tools to navigate new challenges to learning."
UC Berkeley's GSE will also be home to the 21CSLA Alameda Regional office ($4.47 million), one of seven regional academies throughout California serving rural and urban communities. The 21CSLA Alameda Regional Academy will be supported by other UC Berkeley partners including the College & Career Academy Support Network (CCASN), and the UC Berkeley Professional Development Providers (UCBPDP). 
"21CSLA is perfectly situated at the intersection of research and practice, and with the cross-campus partnership, we are sure to provide a robust, equity-centered, and evidenced-based approach to expand the capacity of school leaders at all levels," said Prudence L. Carter, Dean of the Graduate School of Education at UC Berkeley.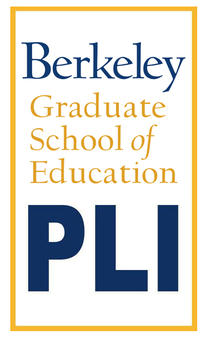 "I am excited that we will be playing a major role in collaboration with other local and state agencies in the design and implementation to solve the complex problems of equity, achievement, and inclusion in our classrooms, schools, and districts across the state," Carter said. 
Paul Alivisatos, UC Berkeley's Executive Vice Chancellor and Provost, noted that the three UC entities that are collaborating on CSLA have demonstrated capacities for guiding and supporting high quality professional learning.
"I see the significance of this endeavor to further build and utilize a constellation of expertise at UC Berkeley, and it directly aligns with my sense of a key aspect of the mission of a public university," Alivsatos said. 
Both Center X and PLI have long histories of developing educational leaders for school improvement that increases student learning, particularly for historically marginalized communities. The CA Subject Matter Project has more than 40 years of experience supporting teachers' content knowledge, disciplinary understanding, pedagogical competency across all content areas for both new and veteran teachers, and promoting educational equity and success for all students in all California contexts. Together, the UC partners are ideally positioned to provide unparalleled expertise and demonstrated capacity to engage with state offices as well as other entities to collaboratively design, evaluate, and refine 21CSLA.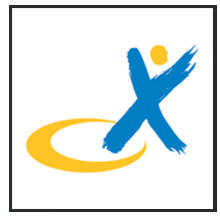 "If the past weeks have shown us anything, it is that there is an urgent need to address the inequities and racial injustice that plague our communities and nation," said Marcelo Suárez-Orozco, Dean of the UCLA Graduate School of Education and Information Studies.
"California's schools have a critical role in this battle and this new grant will greatly aid in our efforts to help school leaders place equity at the forefront of their work to strengthen learning opportunities for all students," Suárez-Orozco said.
About the 21CSLA Statewide Center Partners
Berkeley Principal Leadership Institute. Since 1999, Berkeley PLI has prepared more than 600 educational leaders for the San Francisco Bay Area and beyond with a focus on creating more equitable schools for vulnerable and historically underserved students. Its programs offer degrees for aspiring and early career administrators including a master's degree and the Clear Administrative Services Credential through its Leadership Support Program. Berkeley PLI is a flagship program of the GSE's Leadership Programs, which include Leaders for Education and Democracy, a doctorate program. Dr. Rebecca Cheung is the Executive Director of Leadership Programs.
UCLA Center X (CX). Center X, a respected leader in improving teaching and learning through high-quality, culturally responsive educator development, comprises the UCLA PLI, teacher education, and 14 equity-driven, content-focused professional learning (PL) projects including CSMP, Adaptive Schools, and Coaching. Center X strives to challenge the status quo that perpetuates educational inequity and deficit-oriented practice; and believes this work is an enduring feature of our democracy and that it occurs within and across multiple communities – of teachers, students, parents, community members, elected officials, researchers and others engaged in democratic life. Dr. Annamarie Francois is the Executive Director of UCLA Center X.
California Subject Matter Project. CSMP works to improve teaching and learning by offering comprehensive, content-focused professional learning for educators and by sustaining collaborative networks. Administered by the UC Office of the President in concurrence with the California Department of Education, the State Board of Education, California State University, the CA Commission on Teacher Credentialing and many other institutions, CSMP is an active provider within the CDE's statewide system of support effort. In the last year, 25,000 educators from 1,256 school districts across California attended CSMP programming for improving instructional practice. Claudia Martinez serves as Executive Director of CSMP.
Background of 21CSLA
The California School Leadership Academy (CSLA) was first authorized in the state budget in 1983 and was operated by the state until it was discontinued due to budget cuts in 2002. In 2019, the state Legislature re-authorized 21CSLA and requested that educational institutions and agencies submit proposals to operate the statewide center, and seven regional academies.
Read the CDE's news release on funding 21CSLA.
Read more about UC Berkeley GSE's role in 21CSLA.
Editors: If you would like to learn more or request an interview with any of the partners, please contact any of the communications offices below.
Dara Tom, UC Berkeley, Graduate School of Education
dtom@berkeley.edu
mobile: 510-504-5455
Stett Holbrook, UC Office of the President
stett.holbrook@ucop.edu
mobile: 510-914-2664
John McDonald, UCLA, Graduate School of Education and Information Studies
jmcdonald@gseis.ucla.edu
310-880-5332